the is the set up I'm looking to get or at least something similar. the link of the workstation shown is pretty expensive, $10g. too much LOL!
CITE workstation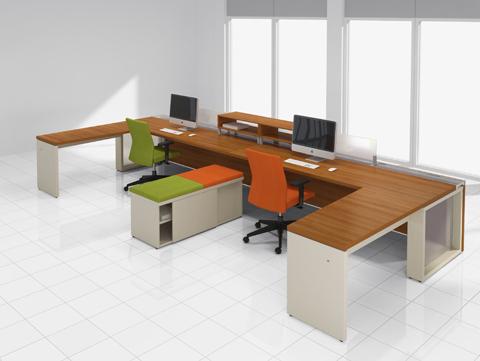 http://lacasseofficefurniture.com/wp-content/uploads/2014/03/CITE-Side-by-Side-L-Workstation-Desk-Lacasse.jpg
Lacasse office has another one called Pangram which seems more reasonable.
the more cheaper version by Bush workstation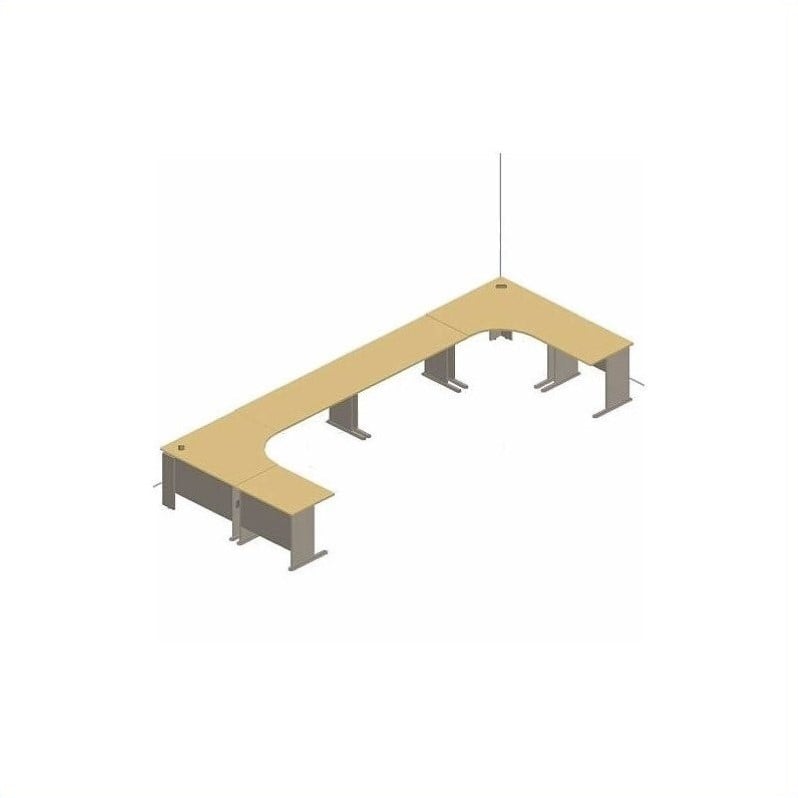 http://media.cymaxstores.com/Images/3830/13067-L.jpg
Bush also has another one called "office in an hour" but its expensive has privacy panels I don't want.
after some thought, It wouldn't hurt to have some sort of cable management system with a partial privacy panel behind the desk & off the floor as my current computer set up is.
would appreciate other listings for companies that carry that sort of thing.
dimensions Wall 1 - 34" wall 2 - 136" wall 3 - 68"
I'm still playing with what will fit in those dimensions. I probably will get a 3d modeller and figure out the specs and render it.
not too homey, not too officey! :D