On Wednesday, December 30, 2015 at 9:04:45 PM UTC-5, snipped-for-privacy@snyder.on.ca wro te:

power company anyway.

the meter base could be a problem if it's loose. There are all kinds of thi ngs that can cause an imbalance which is why, in another post, I wondered i f the problem had just suddenly appeared after everything had been normal f rom the start. If the OP has inspected the neutral connections everywhere h e can get to and believes it's a bad neutral connection then he should cut the seal off the meter, pull the meter and check the connections there. So if his neutral connections are good all the way through to the meter base, what should he do next if he doesn't have pole climbing gear? Of course he should contact his power company and inform them that he cut the seal off t he meter socket and the reason why. If it's one of the newer remote reading meters, the power company will know anyway but it's best to inform the uti lity. ?.?

You're spreading misinformation again. He has some kind of obvious neutral problem. You don't fix a bad neutral by "properly balancing" the loads. The only way the neutral carries no current is if the loads are *perfectly balanced", something that for all practical purposes almost never exists and certainly doesn't exist in his shop where you need to run whatever you need to run at the moment. This wrong path, moving loads around, was where he was headed and now you're justifying him doing it.



"Could be"??
This is an *obvious* case of a bad neutral connection somewhere.
And as has been pointed out by several others, the transformers are factory-wound. The center tap isn't something that the power company can, or should, move.

posted on December 31, 2015, 7:51 pm
On Thu, 31 Dec 2015 14:02:09 -0000 (UTC), Doug Miller

And it is also obvious it's not in the meter base IF, as the OP has stated, the voltages in the house are the same on both legs, with an 8 volt "slip" in the voltage in the shop (up4 on one side, down 4 on the other)

posted on January 1, 2016, 12:26 am
On Thu, 31 Dec 2015 13:49:25 -0800 (PST), Uncle Monster
This is what FPL uses right now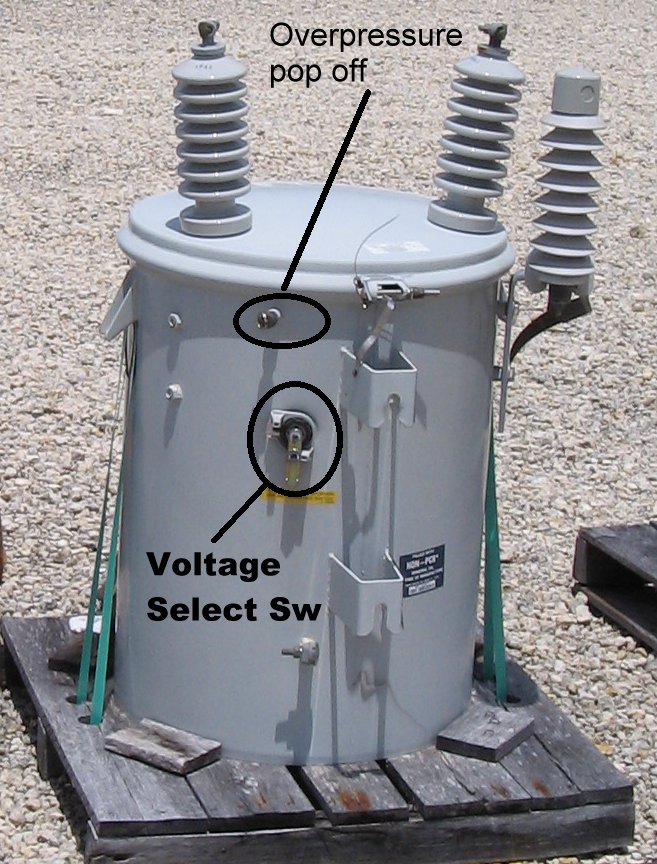 http://gfretwell.com/electrical/50%20KVA%20transformer.jpg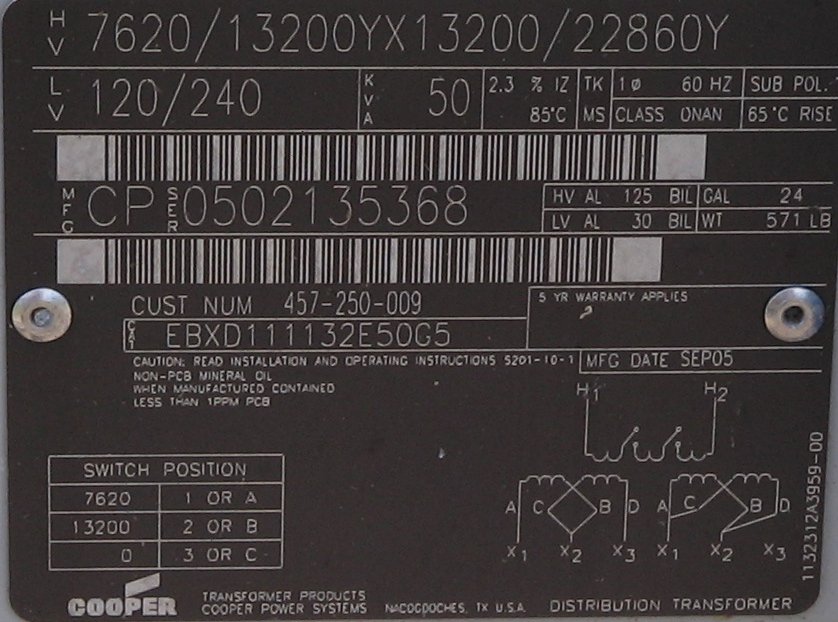 http://gfretwell.com/electrical/50%20kva%20label.jpg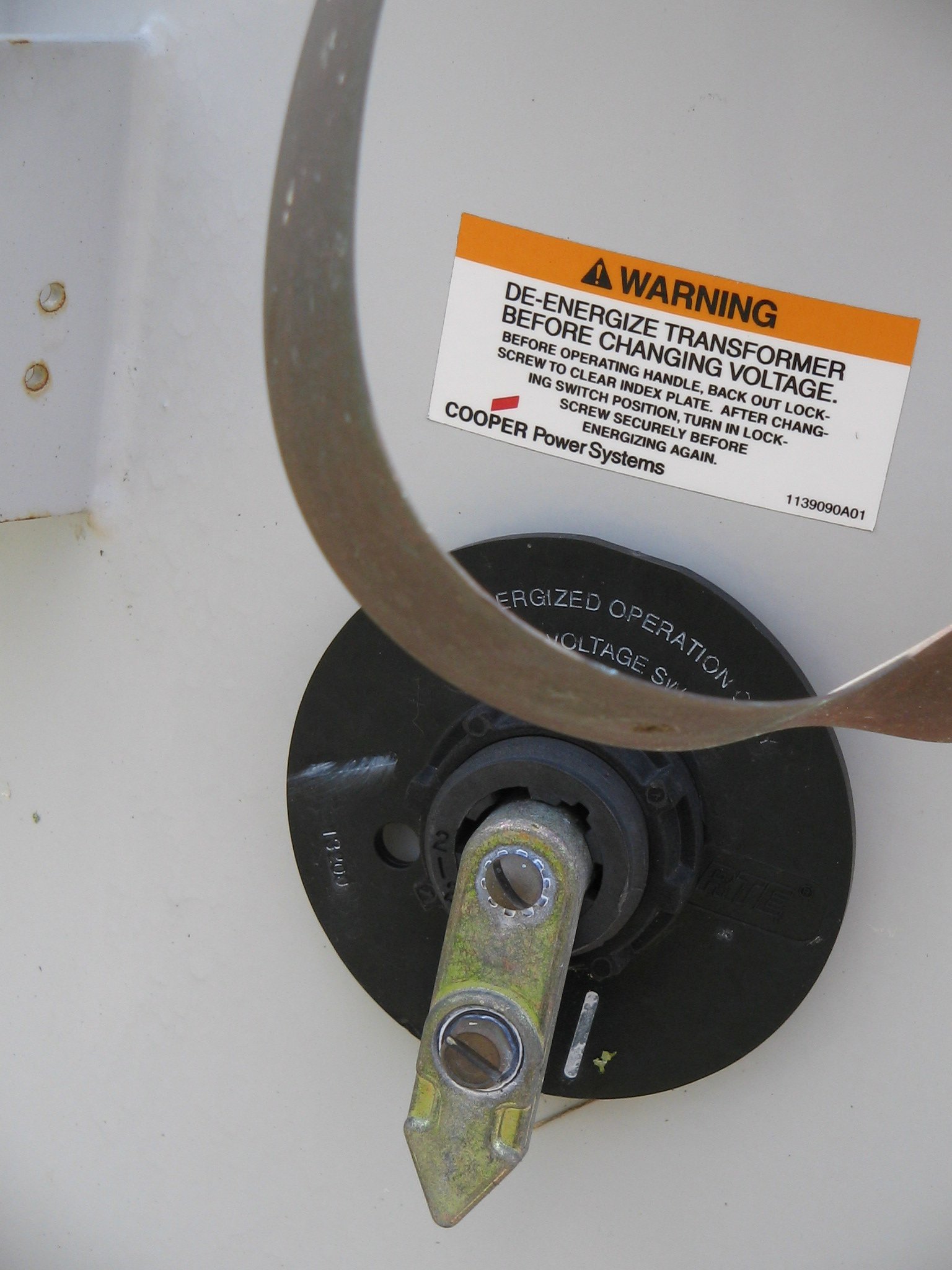 http://gfretwell.com/electrical/Transformer%20voltage%20selector.jpg
posted on January 1, 2016, 4:13 pm
On Thu, 31 Dec 2015 23:31:23 -0800 (PST), Uncle Monster

I don't think they go through that many transformers. We are pretty good with lightning protection here. Usually the recloser fixes it.