On Dec 8, 11:52 pm, "Dioclese" <NONE> wrote:
Thanks David for the info on the ivy. I have seen ivy in my area that survives each year - I will check with some local nurseries. Since the blocks are glued together I can only hope the ivy isn't strong enough to wedge them apart.
Dioclese,
I'm not sure what you are asking - I did a google image search for block walls and this particular linked picture had the closest resemblance to what I have in my front yard. That is why I stated in my original post,
"I have a rather long and tall block retaining wall in front of my house similar to this type of stone: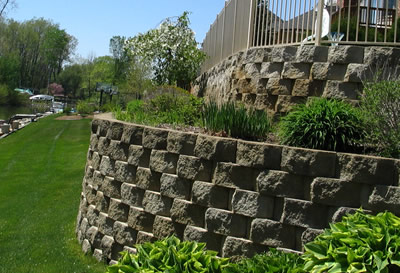 http://www.chipperfields.ca/Images/Gallery/Retaining-Wall-Block.jpg
"
Deion "Mule" Christopher