On Mon, 18 Jun 2012 07:41:22 +0000, skippysje
The other odd thing that many poppies do is "grow crazy" when exposed to low levels of 2.4-D -- which is an artificial auxin. If you ever see poppy flower stalks (pedicels) that twist this way and that, sometimes even looping, it's not that the plants are possessed or diseased, but that someone has been using a 2,4-D containing herbicide someplace. You may also find that the leaves, instead of being a compact bunch at the base, become more distant from each other -- often the plant will fall over a little.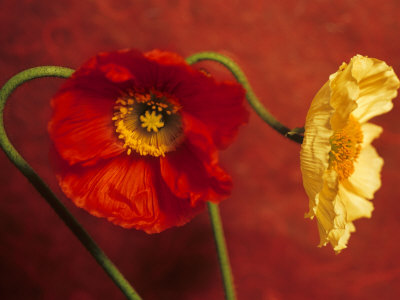 http://cache2.artprintimages.com/lrg/26/2634/OZCMD00Z.jpg
is some Iceland poppy flowers (Papaver nudicaule) that have probably been exposed to 2,4-D drift once.
Because 2,4-D is relatively volatile, you're more likely to see this damage after a couple of warm spring days -- and you don't have to be closer than about10 miles to the site it was applied to.
They'll be kinda ugly, but sure, you can leave the flower stalks on. It's a little extra photosynthetic area for the plant.
Kay