Harry Bloomfield wrote:
Possibly, but the other unit shows no signs of similar problems whatsoever.
Didn't need to, having taken it off the end of the cable and insulating-taped them well apart, the other set (with it's own transformer) works still, so I have some light (if just reduced and full of shadows).
I'm puzzled as to why the whole of just that one cable has disintegrated in the way that it has. The other on that side of hte transformer hasn't.
Basically there seem to be two outputs from the transformer to the rails of the track. Two cables from each output of the transformer, but each of those two cables goes to separate rails. So, output 1 goes to track 1 and 2. Output 2 goes to track one and two.
And out of those four cables, only one has failed (ie, for example, output 1 to track 2, leaving output 2 to track 2 fine, and output 1 to track 1 fine).
They connect to the same bolt/washer arrangement onto the track mounting point, and all look secure, the only sign of damage is actually the insulation around that one cable, and the fact that the inner sheath on it has disintegrated just about completely, and the outer has suffered some melting from the heat in that inner cable. The other cable in that outer sheath seems fine.
Pics (they are large, but not put up there for your delectation originally but my families, so I'm not resizing them if you have a slow connection) are at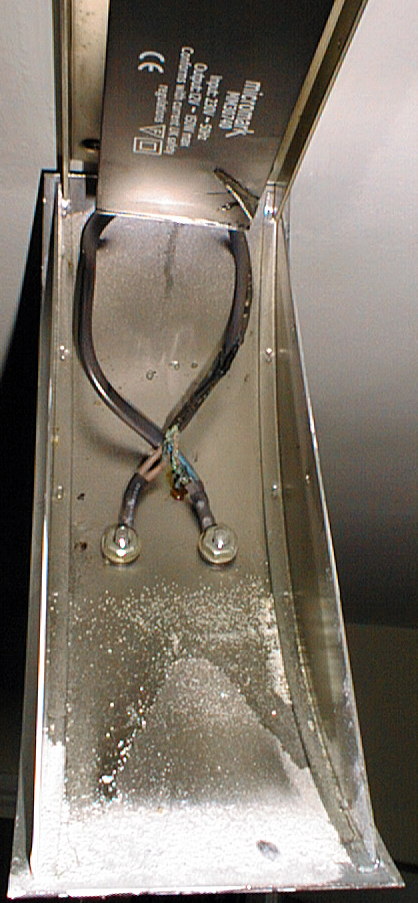 http://www.velvetpurrs.com/pics/halogen1.jpg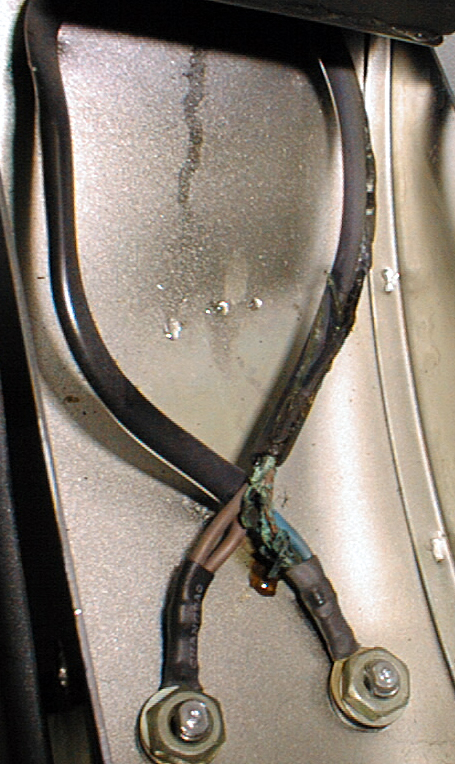 http://www.velvetpurrs.com/pics/halogen2.jpg
http://www.velvetpurrs.com/pics/halogen3.jpg
There is some slight blackening around the PCB/cable join on BOTH the cables that exit output 1, though I'm not sure whether this is as a result of heat transference across the PCB from the destroyed cable, since they are both linked by metal within the PCB, and only about a centimetre apart.
As I said, the other unit is fine, and shows absolutely no signs of anything like this starting, they've both been up for the same length of time, etc etc. I don't make a habit of running it with a bulb blown or anything like that, so a bit non-plussed as to why this has happened to only one output if it was faulty contacts at the bulb/track points.
Velvet