On Wed, 28 Mar 2007 19:22:50 GMT, snipped-for-privacy@malch.com (Malcolm Hoar) wrote:
-snip-
OK, thanks for a quick response. According to this pic...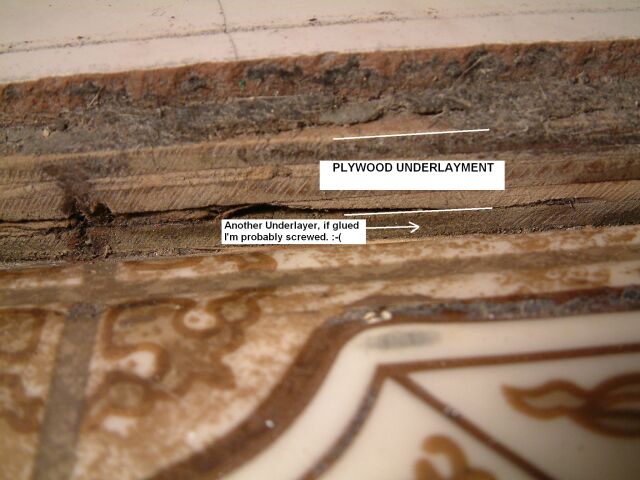 http://v65.freeshell.org/subfloor_tile_layers.jpg
...it looks like there is, in fact, another beneath the 1/2" or 3/4" plywood underlayment. Only thing is, if it's glued... I'm in for a BIG headache. I'll set my circular saw to go a little deeper to see if I can pop up a piece beneath where the sink was.
Here's another profile of the nasty tile in the kitchen.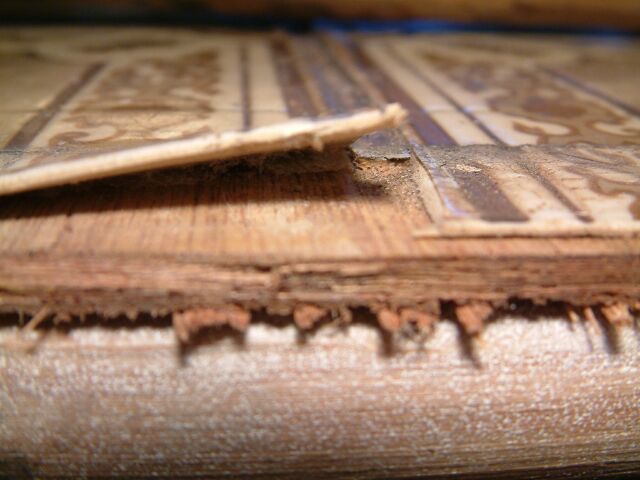 http://v65.freeshell.org/subfloor_kitchen_tile.jpg
Assuming I can get, cleanly, to the 3/4" subfloor... I was planning on laying down a 1/4" underlayment (nailing not gluing) and placing 12" tile down to cover about 40 sq. ft. in the powder room. Nothing fancy. Just functional.
Thanks again for your PROMPT response.
Greg remove "rider" to respond directly.