As part of my recent renovations, we filled in a drop in the concrete in front so that it's now possible to walk from the front door to the carport without stepping up or down. It was just a small step but it was in a bad spot.
Only problem is we didn't have the forms sufficiently secure, and there's now a gap in the top of the front edge, roughly 1/2" x 1". I'd like to fill it in (and then paint that edge to make it more visible at night, but that's a separate issue).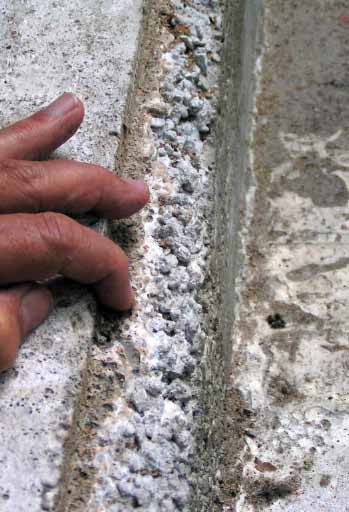 http://paleo.org/private/missingcorner-1.jpg

http://paleo.org/private/missingcorner-2.jpg
What material and technique would you suggest? I see all kinds of high strength cement, vinyl concrete patcher, etc at the big boxes, but they come with very little information about what they would be good for (and the Quikrete web site doesn't have much info either).
When I say technique, I'm mostly wondering whether a good product will hold on adequately, if I need some sort of bonding agent first, if I need some sort of pegs, if I need something I haven't even thought of, etc.
Thanks,
Edward