posted on July 27, 2013, 8:44 pm
I currently have a 3 ton Trane that is on it's last legs. We have 2 mini split systems in this house already, one just for our bedroom and one for an addition.
I am seriously thinking about ditching the ducted system and going for a 3 head mini split for the rest of the house. I would really like to get the duct work out of a 140 degree attic. This would also let me zone out the 2 bedrooms we seldom use.
This is an open plan with the living room dining area and kitchen all open. My thought was a compact cassette unit there and a wall head in the other 2 bedrooms. The cassette will accommodate a 4" duct for the master bath. That may need to be the 18KBTU model
Am I crazy?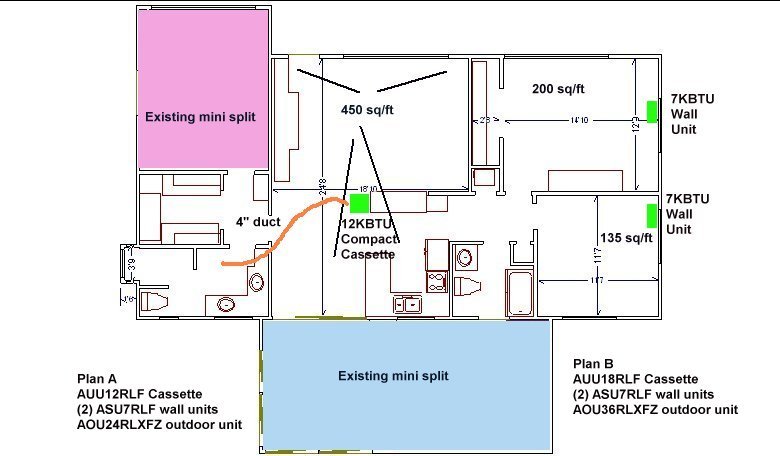 http://gfretwell.com/ftp/house%20plan%20AC1.jpg