posted on June 2, 2016, 6:42 pm
I picked up this Cowboy Coffee Percolator on eBay.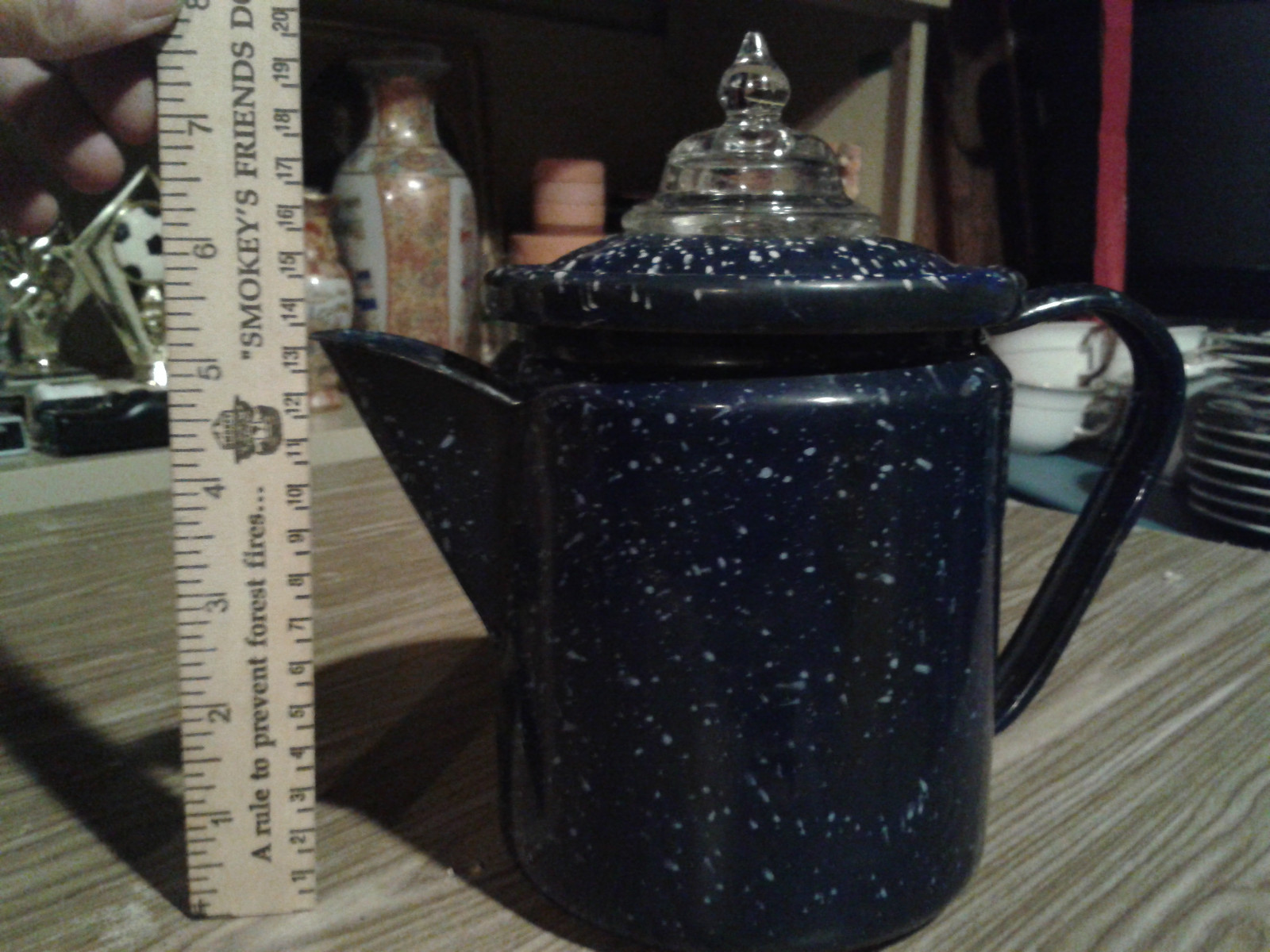 http://i.ebayimg.com/images/g/s0IAAOSwuAVW07dm/s-l1600.jpg
There is some rust on the inside bottom from where the steel percolator basket as apparently worn down the enamel coating. I've tried vinegar, wet-dry sandpaper, etc. but the rust is being very stubborn. I don't want to go at it too hard for fear of removing even more enamel.
A little rust in my coffee isn't going to hurt me, correct? This is not going to be an everyday pot, it's just for weekend camping trips several times a year. From what I read about using slightly rusted bake-ware, rust can harbor bacteria in the "crevices", but if it can be washed prior to use, that should not be an issue. (I'm not talking about scaling rust in the pot, just some surface rust.)
I found some some food-safe enamel paint, but it's temperature range only goes to 200°.
http://www.piwine.com/gondola-enamel-black-500cc.html
Specs emailed from their customer service department:
-20° F if surface is not flexible and up to 200° F.
Even though the ideal water temp for coffee is between 195° and 200? ?, that is very hard to control in a percolator. Food safe or not, I don't want melted paint in my coffee.
Just looking for some ideas, other than "Throw the pot way" or "Let SWMBO use it as a planter." ;-)
A little bit of coffee flavored rust won't hurt me, right?