Considering all the dumb tools in that list, I can't help wondering why they completely ignored tools that I find I use all the time:
[image:
http://upload.wikimedia.org/wikipedia/commons/thumb/a/a6/Digital_Multimeter_Aka.jpg/220px-Digital_Multimeter_Aka.jpg
]
1. a digital multimeter
[image:
http://www.mini-lathe.com/Mini_lathe/Reviews/HF_digital_caliper/in_box.jpg
]
2. a digital caliper
[image: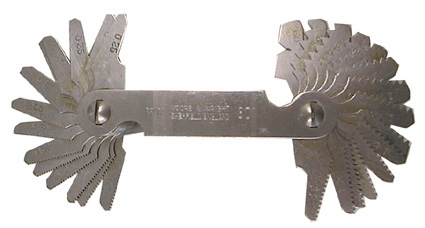 http://almabolt.com/images/Bolts/threadgauge1.jpg
] 3. a screw thread gauge
[image:
http://ecx.images-amazon.com/images/I/31WvWFQy1DL._SY300_.jpg
] 4. a 30 power magnification jeweller's loupe, which amongst other things allows you to check the sharpness and condition of your cutting tools and drill bits just by looking at them.
5. a pair of locking pliers which in my view is what a kid needs to fix his bike more than needle nose pliers. This site limits the number of images in any post to 4, so I took out the locking pliers because everyone knows what they look like.
Magazines like Popular Mechanics pay freelance writers to write articles for publication, and the tools in this article were just whatever some guy happened to think of in five minutes worth of thinking. But, I agree the chain saw is a stupid idea. I can see more ways a kid could hurt himself with a chain saw than I can see reasons why a kid would ever need to use a chain saw. And, I can see lots of reasons why any kid might need to use any of the five tools I've suggested in this post.