I want to make a folding bucksaw, a bit like the one shown in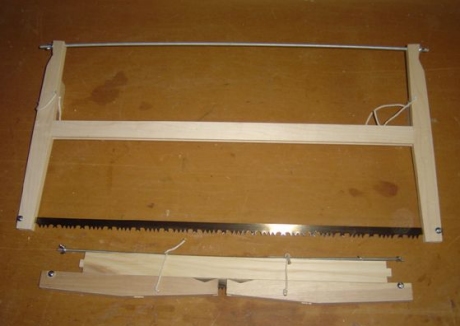 http://www.poleandpaddle.com/images/pack_saw.jpg
. But that means that I need to cut a slong slot in both the uprights and the crosspiece, to cover the sawblade. I do not own a router or a tablesaw.
Is it possible to do it with a circular saw? Any other suggestions? I've thought of gluing up three pieces of wood, but that feels like cheating.
/Par
--
Par snipped-for-privacy@hunter-gatherer.org
How do I set my laser printer on stun?

Click to see the full signature.