GarageWoodworks wrote:
When I think "flutes" I think raduis, which is what those core box bits are.
Although that pics appears to be either very tiny flutes or just giving the appearance of columns. They could be saw blade curfs, which would be a lot easier.
You didn't say if you had a router table.
When I made the fluted trim for these...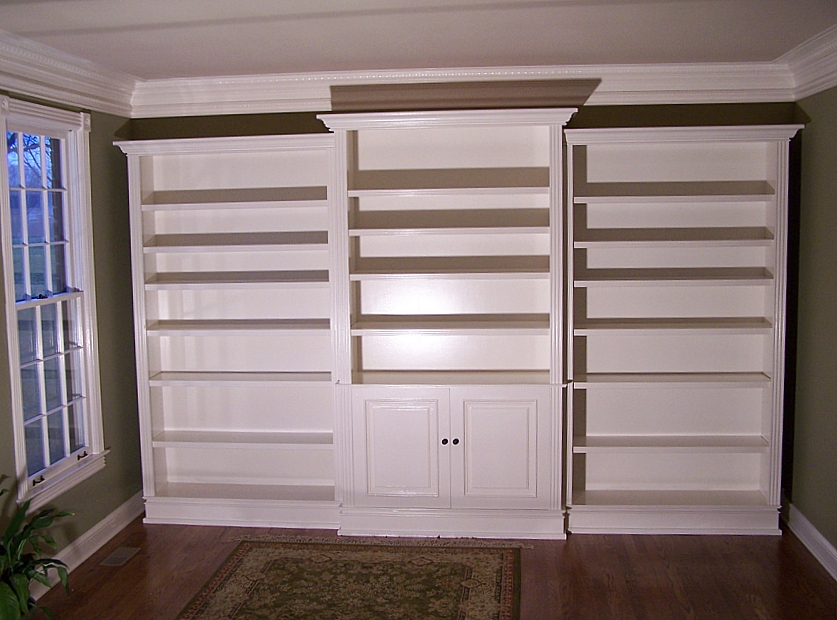 http://www.mikedrums.com/bookcases.jpg
...I mounted by router underneath a melamine worktable I made for the project build. I screwed down long scraps to the table as a fence, and the same with homemade fetherboards. It made it real easy to accurately run 8' lengths through the router.
Not sure I would've done that for just fluting, but since I made all that trim, custom, I used the router
*a lot*
on that project.
--

-MIKE-

"Playing is not something I do at night, it's my function in life"

Click to see the full signature.