On Thursday, October 29, 2015 at 10:29:17 AM UTC-4, Percival P. Cassidy wrote:
3 suggestions:
1 - Call "Brand X" Customer Service and ask. Have your dryer model ready and, if possible, the model number of the washer(s) you are interested in.
2 - Stop by an independent appliance dealer, perhaps the store you might actually buy the washer from, and ask them. I won't broad brush all appliance/snow blower/cabinet staff at the borgs by saying that they don't know what they are talking about, but I will say that they are restricted by what they are allowed to suggest due to the very issue you mentioned: liability.
3 - If you can't find 2 units that are meant to stack as a pair, build (or hire someone to build) a rack to hold/support the dryer above the washer.
A wooden example, which could certainly be fancier if aesthetics matter:
http://www.robertsdonovan.com/wp-content/uploads/IGP9044.jpg
A metal stack rack from GE:
http://www.homedepot.com/catalog/productImages/400/ef/ef06f87e-3f32-4ddf-8886-b2857a7446b1_400.jpg
A real DIY solution, if aesthetics are not an issue: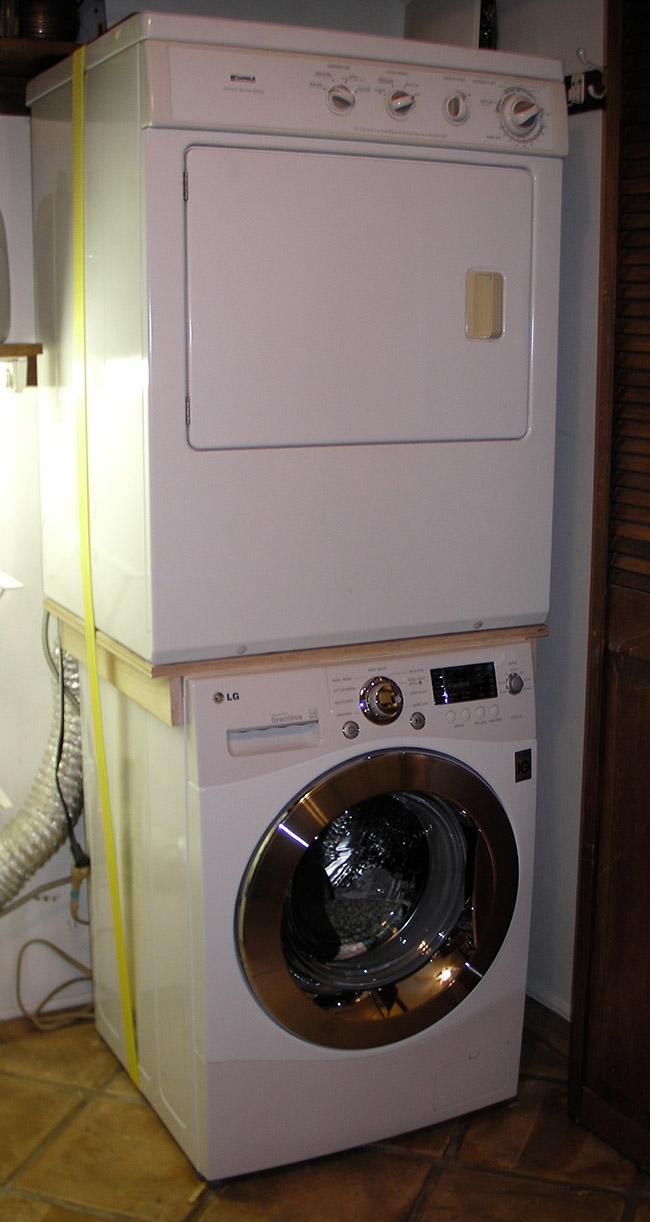 http://www.skifactz.com/wifi/wp-content/uploads/2014/12/washer_dryer_stack/washer_dryer_stack_5.jpg