On 9/29/2010 10:52 PM, KC wrote:

Where's good old creosote when you need it? We once had stuff that killed termites, prevented wood rot, toilets that flushed, no bed bugs and shower heads that would blow you out of the shower. I think our technology is devolving. 8-)
TDD

In wrote:

butz you gitz ta feelz good fer da chillrens

posted on September 30, 2010, 1:22 pm
ChairMan wrote:

Lol. So true.

posted on September 30, 2010, 5:02 am
On Wed, 29 Sep 2010 23:24:07 -0500, The Daring Dufas
This is an example of some 20 year old CCA lumber. Note the stuff right on the ground. There is different grades of PT.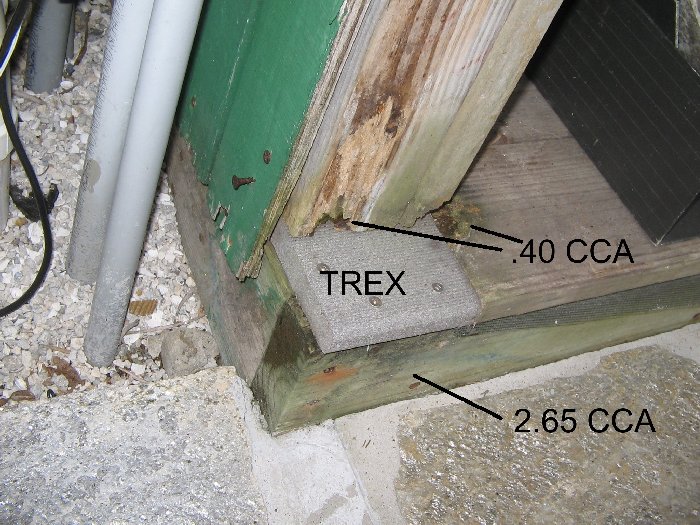 http://gfretwell.com/ftp/PT%20lumber.jpg
posted on September 30, 2010, 1:46 pm
posted on September 30, 2010, 2:02 pm

It's not the epa. PT wood has always had penetration issues. They want to cycle the wood through the pressure chamber as fast as they can. And they don't want to make sure the wood is properly dried before hand. So it's almost impossible to get saturation all the way through. Any cracks or end cuts expose what is basically untreated wood.
I used that tree cut repair tar to coat pt wood in situations where I'm going to bury it and it's critical that it not rot.