posted on October 29, 2013, 6:08 am
OK we all "know" the new PT lumber "eats" fasteners. At least that is the warning. I decided to test it with a number of fasteners and materials including aluminum screen frame material, aluminum flashing and an assortment of common nails and screws. This is in CaC-C .15 saturation level "ground contact" rated PT that was the normal "wet to the touch" when I bought it.
I am tossing this assembly out behind my shed in the Florida weather for a while and let's see what happens. I figure in a year we will have a real result but I expect to see something going bad sooner if the fears are true.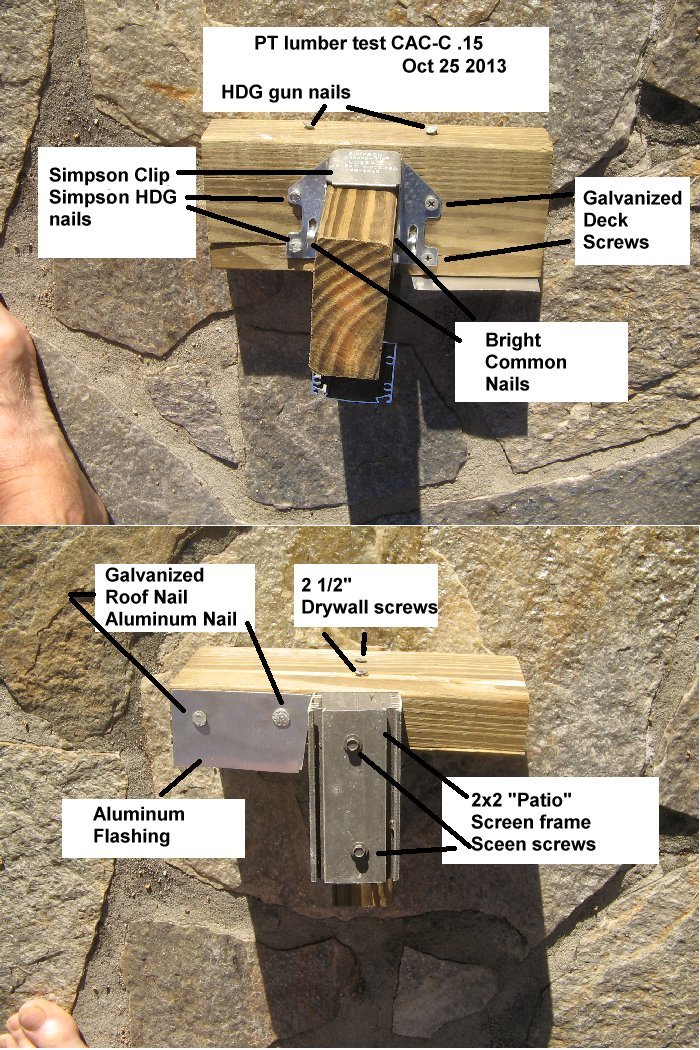 http://gfretwell.com/ftp/PT%20lumber%20test%2010-25-13.jpg