Then please enlighten me, exactly how do these pictures qualify as being "photo of the week"?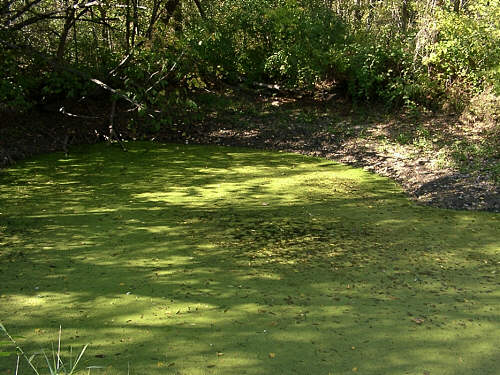 http://schmidling.com/duckwd1.jpg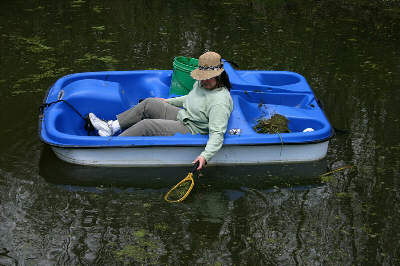 http://schmidling.com/duckwd2.jpg
I mean, besides walking up to the edge of the pond, and pressing a button on a point and shoot?
The lack of resolution limits an in-depth critique, but here goes. 1. Appears to have some motion blur, a tripod would have helped. 2. Impossible to tell that it's a picture of a pond, if we didn't know it was duckweed, we'd think it was a forest meadow. 3. if the picture was taken lower and closer to the foreshore, we'd get more detail of the pond surface. 4. longer exposure would have improved the detail on the far left shore, or the use of photoediting software.
As for the picture of the paddle boat, highly uninteresting subject matter, and even less photographic detail, even the ripples are blurry. Could you even tell that the person is scooping up duckweed, and not some fish? Clumps of duckweed look more like clumps of algae.
The phrase photo of the week implies you'll showcase your best 52 photographs, not 52 haphazardly taken photos. Unless this was one of your 52 best photos.
-S