Please take a look at the following picture (focus is not great):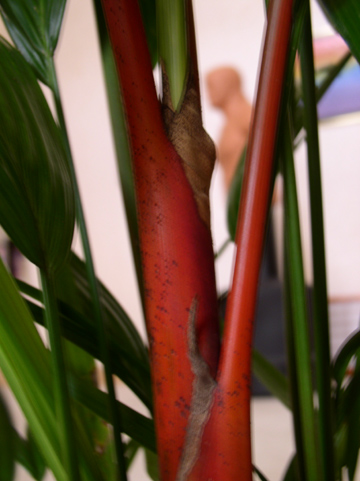 http://www.consumergroup.com/renda.jpg
I have noticed some black spots on the crown shaft. Sometimes I think I can remove them by carefully scratching them with my finger nail although I really don't know if this is a normal feature of the Cyrtostachys renda or if it is a type of fungus. I have been using a topical / contact based fungicide a bit but not sure whether I need it or if it is helping. If it is a fungus, maybe I need a stronger systemic fungicide?
I am just not familiar with this plant and was wondering if anything thinks this is the normal look of the crownshaft (ie. to have some blace small spots on it). It is a relatively small plant (3-5 gallon). Any advise would be greatly appreciated.
I am growing it in Palm Beach County, FL (zone 10) and I bring it in any night that I think the temperature will drop to 65 degrees F or lower.
Thanks,
-David