When I find myself needing insullated crimp. I take one of these,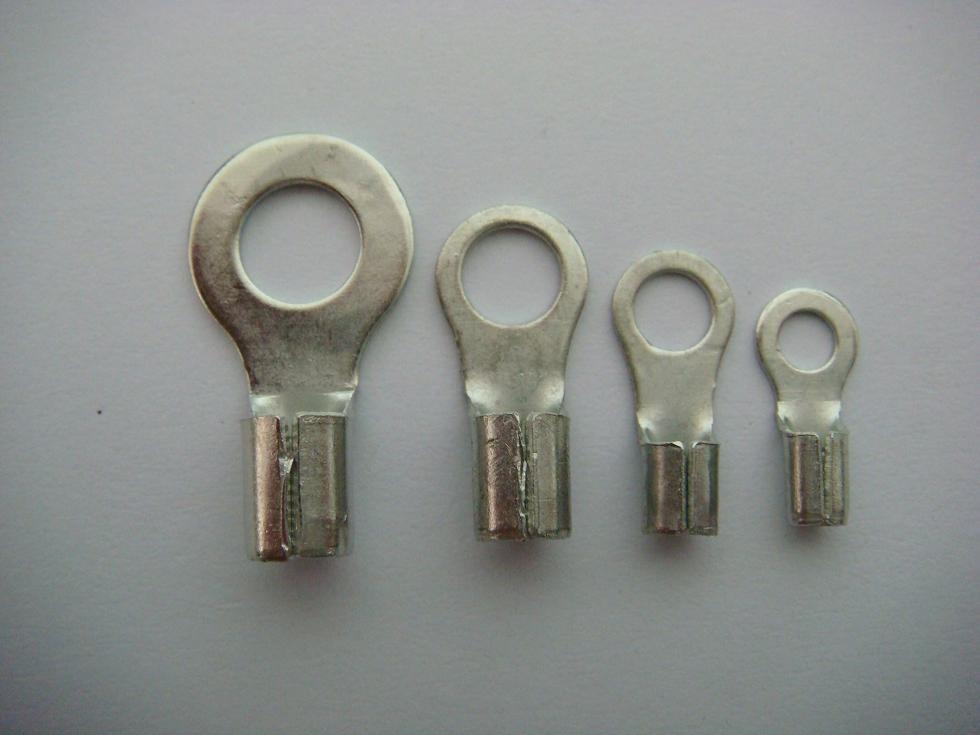 http://i00.i.aliimg.com/photo/v0/228959260/non_insulated_ring_terminal.jpg
and cut the big loop off with diags, and use the small crimp ring for my application.
Christopher A. Young Learn more about Jesus www.lds.org .
The one I replaced is about the size of a 1/2 watt carbon resistor and looks like this:
http://parts.digikey.com/1/parts/726774-thermal-fuse-141c-10a-axial-sdf-df141s.html
The way the original was installed The fuse's leads were left about an inch long and the flexible insulated wires connecting to them were fastened with little uninsulated metal crimps. I didn't have any of those crimps so I just clamped a heat sink to the fuse's lead wire and quickly soldered the flexible wire to the fuse lead with an 1/8 inch long lap joint.
(Probably more than you needed to know, eh?)
Jeff
--
Jeffry Wisnia
(W1BSV + Brass Rat '57 EE)

Click to see the full signature.